Products You May Like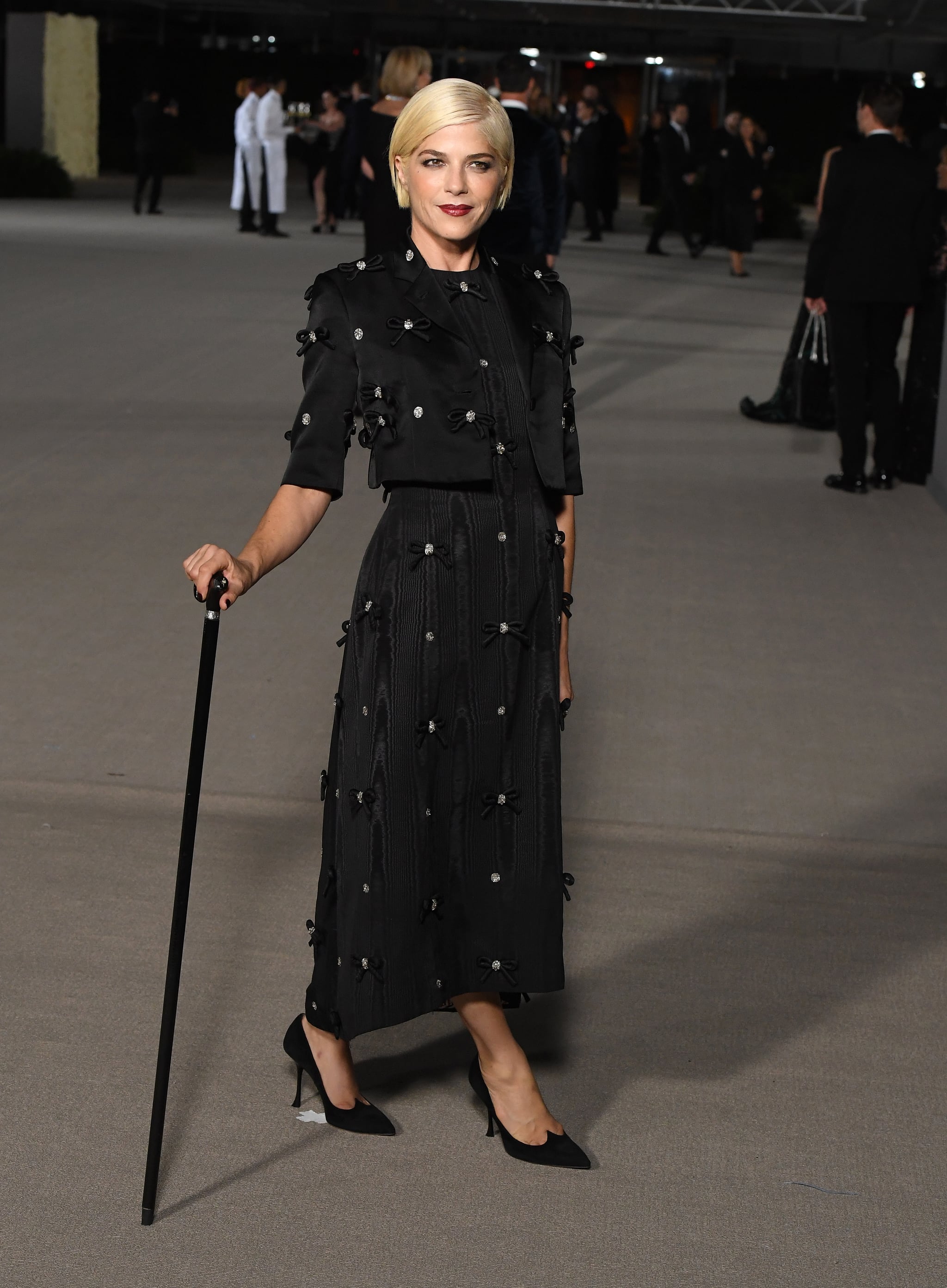 Since being diagnosed with multiple sclerosis (MS) in 2018, Selma Blair has become an advocate for people with chronic illness and disabilities, often while providing a vulnerable look into her own personal life and struggles. While she continues to manage symptoms of MS, a disease that affects the brain and spinal cord, Blair has also written a memoir, competed on "Dancing With the Stars," and, in a Jan. 10 interview with Self, said she's considering a return to acting — all while learning how to speak up for her needs and step into her power as an advocate.
Acting "takes a lot of energy," Blair explained in the interview. "I want to say, 'Oh, it's easy to hire me. I'm not a problem! But here's my rider of things I'll need . . .'" Blair described needing a railing to assist with balance, as she often loses sensation in her left leg. "If there's a railing, I can find a way to lift that leg correctly," she explained. "But without it, I'm just lost, balance-wise." She also sometimes has difficulty speaking and experiences leg spasms due to MS, added Blair, who uses a cane to get around.
Despite the struggles, Blair was "overwhelmed by a sense of relief" when she learned she had MS, finally discovering the cause of issues she'd had for years, like headaches, consistent fevers, and limbs she felt she couldn't control. MS causes the body's immune system to attack the "protective sheath," called myelin, that surrounds the nerve fibers, which creates "communication problems" between your brain and body, according to Mayo Clinic. While symptoms vary, it's possible to go into remission, meaning you won't experience any new symptoms for a period of time. Blair is currently in remission after undergoing hematopoietic stem cell transplantation, a procedure meant to "rebuild a person's immune system," the Self article explained, through means including chemotherapy.
Blair took on "DWTS" three years after the procedure, telling her team, "I think I actually need this. I think it's important for people with chronic illness or disabilities to see what they can do. I deserve to have a good time and try." She made a splash on the show while competing with pro partner Sasha Farber but ultimately bowed out before the finale. The cause: health complications related to the stress of the show and her MS symptoms, including stress fractures in her knee, a ligament tear in her ankle, and damage to her hips. "I was so brokenhearted to have been injured," Blair told Self. "I really wanted to keep going. I was really proud of myself that, for at least five weeks, I kept up. But there was a time that I had to take care of myself."
Since the diagnosis, Blair has fully embraced her role as an advocate for people with disabilities and chronic illness, providing much-needed visibility and accountability in Hollywood. "I know it's for other people more than myself, and it makes me feel better," she said, pointing out that major award shows don't provide ramps up to the stage for people accepting an award. Blair emphasized that such accommodations aren't "just so the person in the room can get up there." She explained, "It's so the viewer at home normalizes that the kid in the wheelchair or the braces or with cerebral palsy — whatever it is that makes them feel different than the person that can just bounce up with their heels — can be in the movies. It's like, 'I can dream this. It's built in that I can dream this. There is a way for me to get up there.'" She added, "I always say how visibility matters for the disabled. Well, visibility matters for everyone."
As Blair manages her own MS symptoms and speaks up for others' needs, she's continuing to learn more about herself. The MS diagnosis "rewired me to find acceptance in being honest about my faults, about my past addiction, and about my problems," Blair, who's also shared publicly about her journey with alcoholism and sobriety, said. "It made me more empathetic towards myself." And that challenging, triumphant "DWTS" stint? Blair dealt with disappointment about how it ended, but she also "took time to be proud," she said. "It did give me some inner knowledge that I'm stronger than I thought."