Products You May Like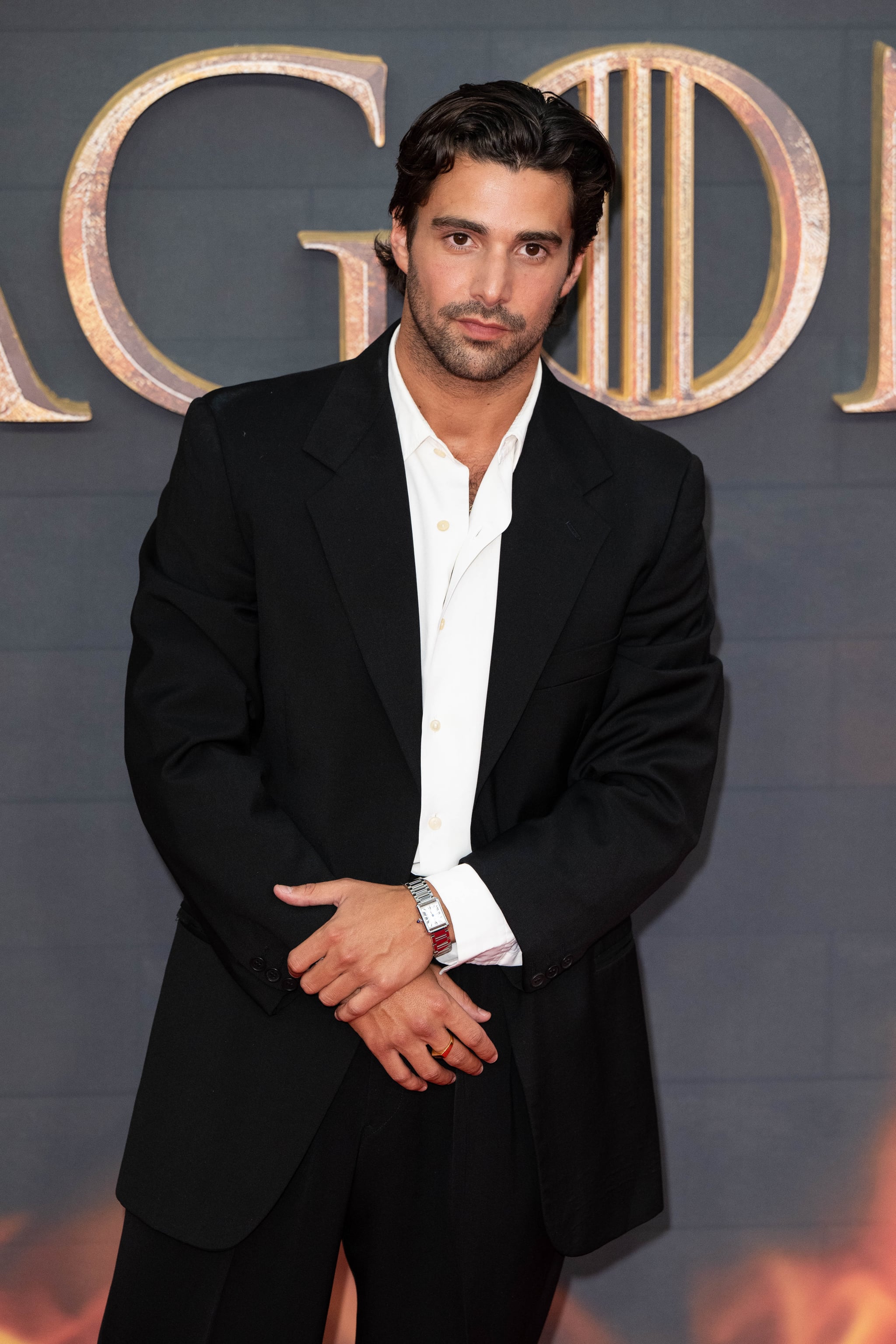 The "Game of Thrones" franchise is infamous for having an abundance of sex scenes, but word is that the cast and crew are still dedicated to making each one as impactful and meaningful as possible. In a recent interview, "House of the Dragon" star Fabien Frankel describes how he put substantial time and effort into making one particular sex scene truly authentic — seven months' worth of time, to be exact. "Anyone who's ever had sex will tell you sex ain't that beautiful," he said to Entertainment Weekly. "It isn't some picturesque, amazing thing. It's awkward, especially when you are young. There's an un-comfortability that one has to sit in, and there's a discovery and understanding of each other's bodies — not to mention the practical side of the whole thing."
He discussed the sex scene from Episode 4 at great length, trying to decipher how his character, Ser Criston Cole, and Milly Alcock's Rhaenyra Targaryen, could interact in a way that was true to the time period, but still genuine. "The big thing for me was about it not feeling like another gratuitous, sweat-glistening-off-their-back sex scene, 'cause it's just not like that," Frankel explained. He added that communication between the cast, Clare Kilner (who directed the episode), and the intimacy coordinator on set is what ultimately helped everything come together.
"I just remember back and forth texts, back and forth phone calls, back and forth meetings between Clare, myself, Milly, and our intimacy coordinator. But particularly me, Clare, and Milly going, 'How do we make this human?'" Frankel told Entertainment Weekly.
In the end, it came down to the details, with Frankel pointing out elements in his character and the scene itself that he wanted to emphasize. Given that Rhaenyra and Criston finally come together despite the knight having previously taken a vow of chastity as part of the Kingsguard, Frankel aimed to play up this inner conflict. "It was about the struggle in every way: the struggle to get the armor off, the struggle of him to betray his vows… That's how I wanted to pitch it," he said. For Frankel it was all about the integrity of the scene, and he was dedicated to making every aspect as realistic as possible, even if it took months of forethought to accomplish.
"For even a world-quality squire, you've got 10 minutes to get the armor off. Let's say five, maybe at best. There's no way Rhaneyra and Cole are gonna take that armor off in 10 seconds. So I was like, 'Well, you have to have that in,'" he said. "These are all the things I really cared about, 'cause they take away this sort of, to my mind, archaic sexual sex scenes that have existed for so long in television and film, and make it feel real."