Products You May Like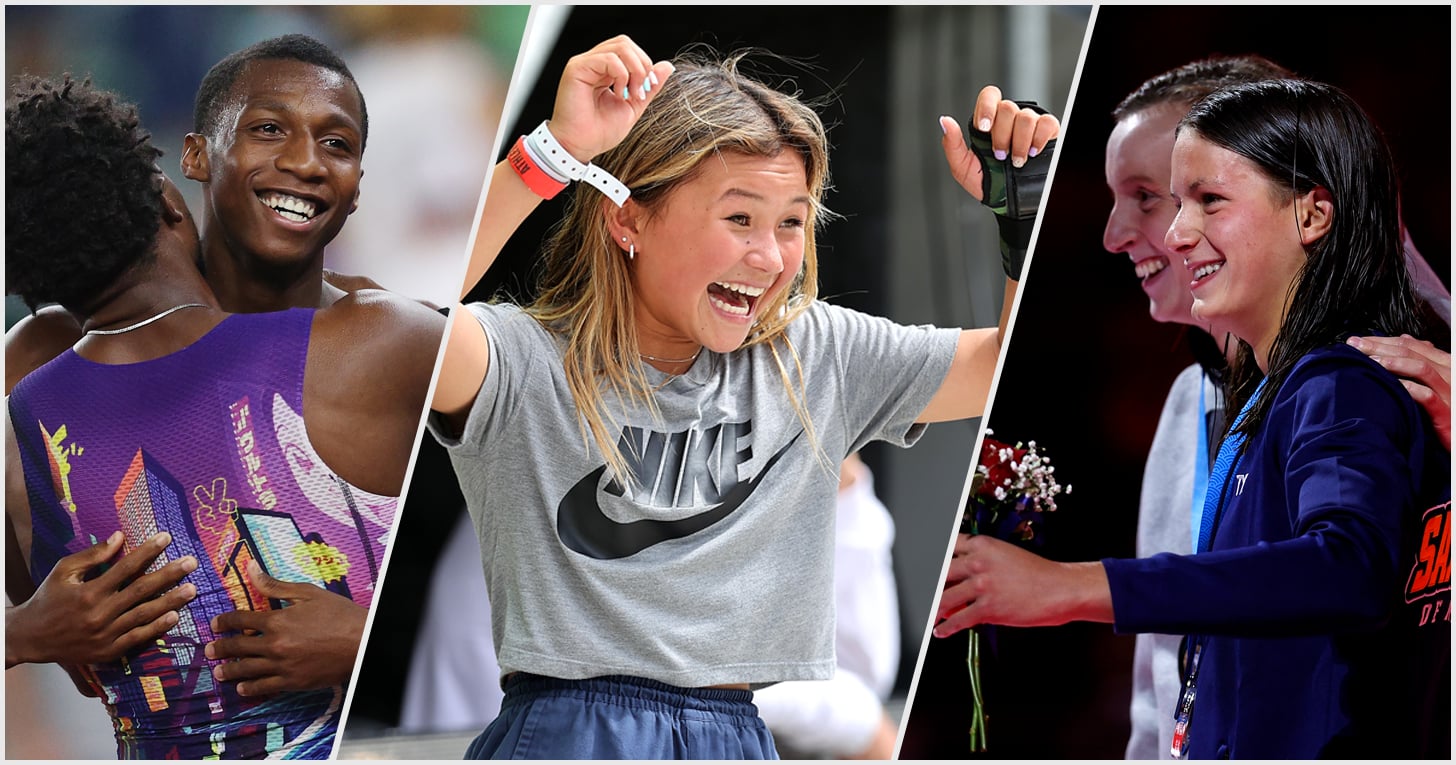 If you haven't heard the name Hend Zaza before, expect to hear a lot more about her soon: after winning the West Asian Olympic Qualification Tournament, the 12-year-old table tennis player from Syria — who was just 11 when she qualified for the Games in 2020 — is set to become the youngest athlete to compete at the Summer Olympics in Tokyo. She's even younger than Olympian Sky Brown, the skateboarding phenom from Great Britain who turned 13 just days before she's heading to Tokyo.
As for Team USA, 15-year-old Katie Grimes is the youngest US Olympic swimmer since five-time gold medalist Katie Ledecky kicked off her Olympic career in 2012, when she too was 15. Erriyon Knighton, a 17-year-old sprinter, is heading to Tokyo as the youngest American man to compete on the Olympic track and field team since 1964.
Their presence at the Games, particularly that of Zaza and Brown, is even more impressive given how long it's been since an athlete this young has competed. In 2020, prior to the Tokyo Games being postponed, NBC reported that Zaza would be the youngest Olympian since Beatrice Hustiu, a Romanian figure skater who competed at the 1968 Winter Olympics. She also would have been only a year older than the youngest known Olympian in the modern era: Dimitrios Loundras, a 10-year-old Greek gymnast who won a bronze medal at the first "modern era" Olympics in 1896.
According to the International Olympic Committee, age requirements for the Olympics are left up to each sport's international regulatory body. Zaza's youth isn't a problem in table tennis, which does not require its athletes to meet a certain age to compete, although it does have divided age categories for world rankings. Prior to her big win, Zaza was ranked as high as 155th in the world Cadet category (under 15) in table tennis. In the qualifying tournament, which took place in Jordan, she defeated Lebanese player Mariana Sahakian — who, at age 43, was nearly four times her age — and officially punched her ticket to Tokyo! You can cheer for Zaza and her fellow trailblazers when the Olympics begin on Friday, July 23.
To learn more about all the Olympic hopefuls, visit TeamUSA.org. The Tokyo Olympics begin July 23 on NBC.