Products You May Like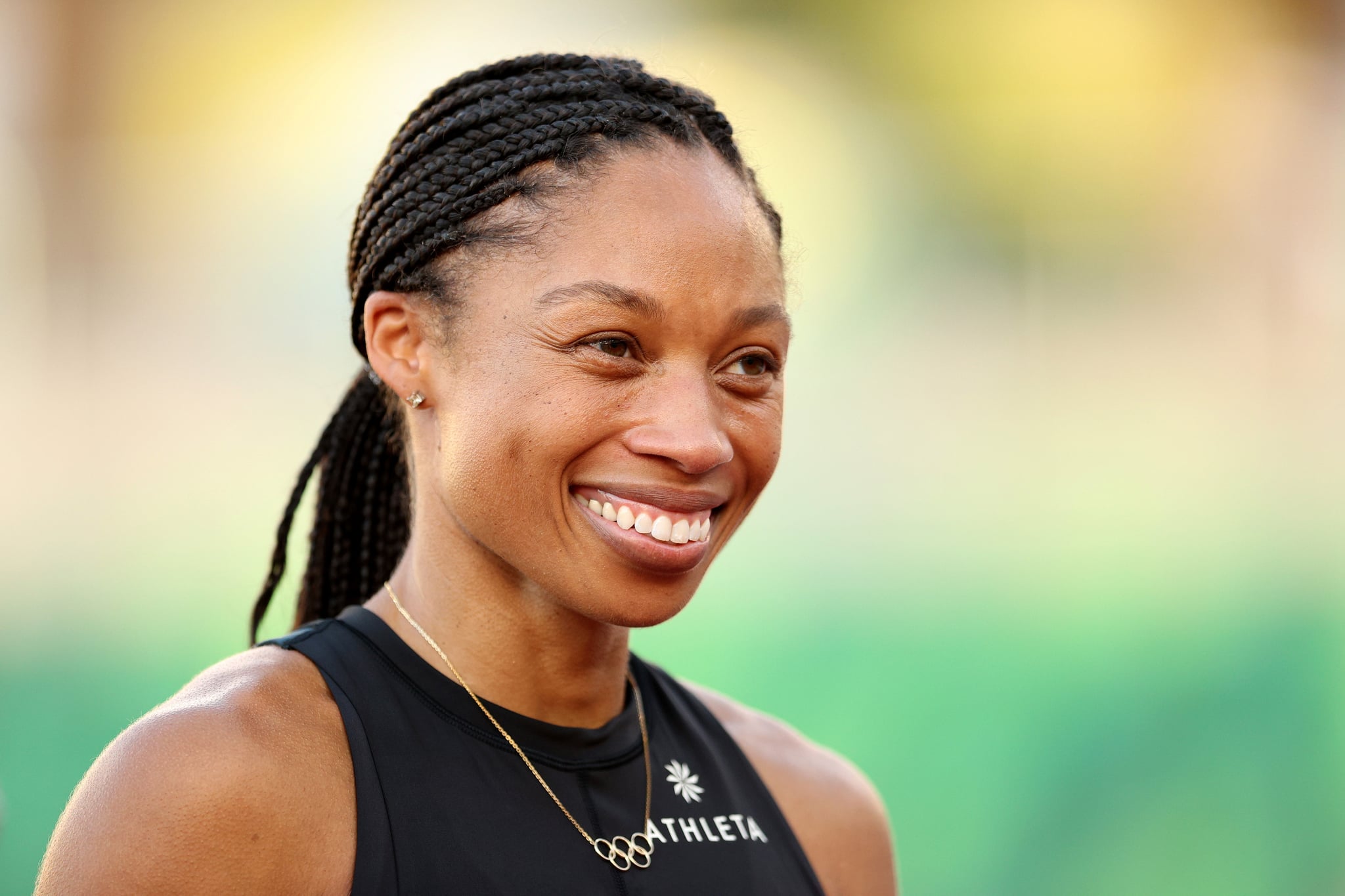 If you've felt truly inspired watching Allyson Felix dominate on the track (she's the most decorated track and field Olympian in history, NBD), and you're a huge Peloton fan, you better sit in your saddle for this news. Peloton has launched a new Train Like Allyson Program.
This exclusive program, designed by instructor Jess Sims, offers a week of training inspired by Felix's workouts with classes taught by Sims, Selena Samuela, and Kristin McGee. We're talking peak performance meditations, HIIT runs, strength for runners, and active recovery with walking and yoga.
You don't need to be an elite athlete or marathoner to do this program — it's accessible to all levels, you just need to be a subscriber to the Peloton app to access the workouts. Here's a rundown of the weekly program:
Day 1: 20-minute outdoor walk and run with Jess Sims
Day 2: 30-minute focus flow: lower body with Kristen McGee
Day 3: 20-minute core for runners plus a five-minute full-body stretch with Selena Samuela
Day 4: five-minute rest day meditation with Kristen McGee
Day 5: 20-minute strength for runners plus a five-minute hips stretch with Selena Samuela
Day 6: 10-minute peak performance meditation with Kristen McGee
Day 7: 10-minute outdoor warmup walk plus 30-minute outdoor final HIIT run with Jess Sims